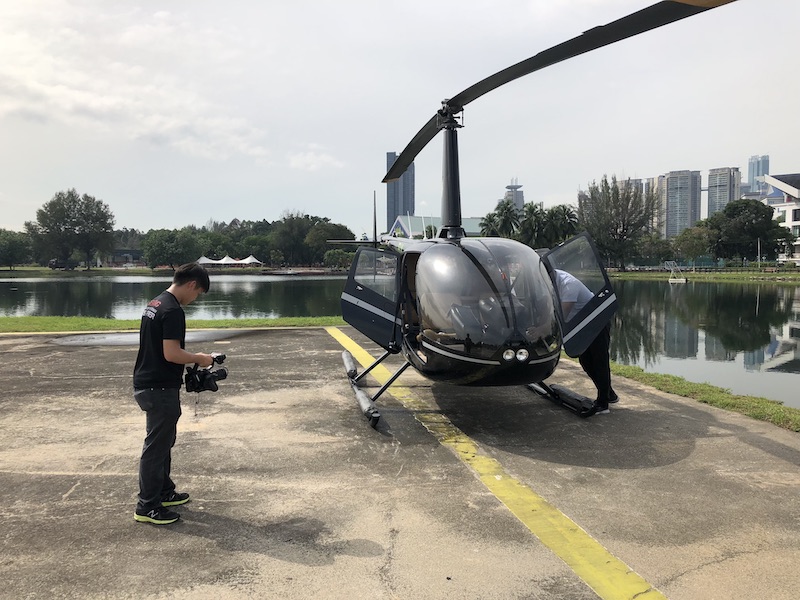 DRONE & AERIAL VIDEOGRAPHY SERVICES
Create stunning images that redefines the possibilities of camera movement.
---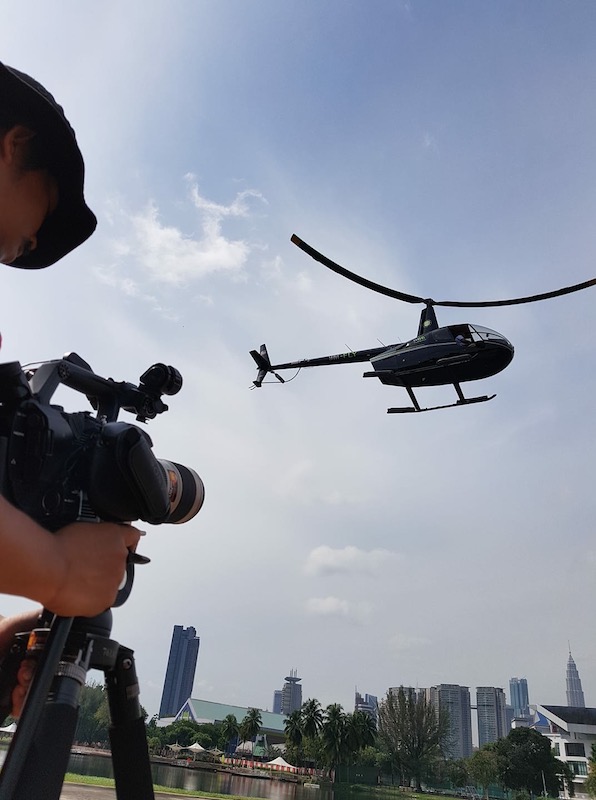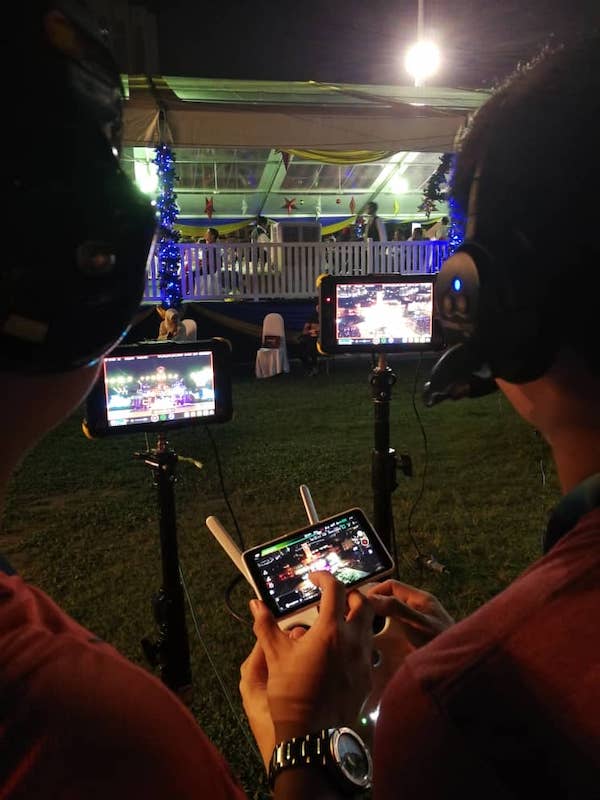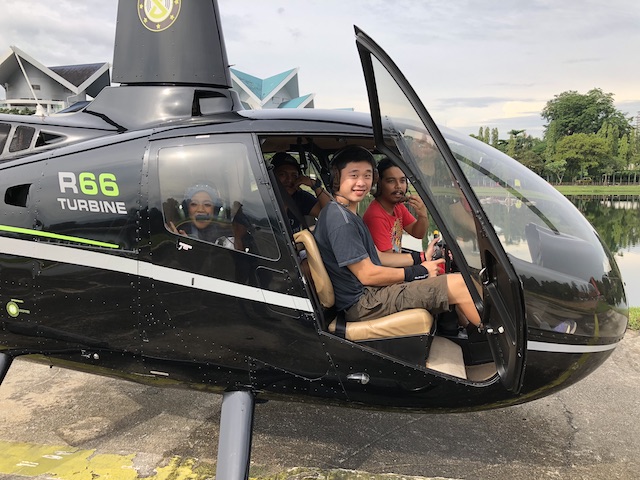 Real Time Drone And Aerial Videography With Broadcast System Compatibility​
WahCool Networks Sdn Bhd, is proud to announce the launch of our latest innovative services using real time HD Aerial Videography. This service is so advanced; it redefines the possibilities of camera movement for live broadcast and Multiple Camera Production (MCP). WahCool Networks is the first company in Malaysia to have successfully integrated drone camera system for live broadcast and MCP.
Our HD Aerial Videography provides breath-taking footages and camera movements that were previously not possible using conventional cameras. Our service is affordable as the fee chargeable is only a fraction when compared to the cost of normal aircraft.
We have integrated the most advanced real-time HD wireless video systems that are capable of offering long range wireless video links with ultra low latency. We have access to some of the most revolutionary signal boosters and repeaters to offer higher quality video signals and the capability of operating over a further distance thereby providing a larger range of footages.
All of our drone systems use a digital 3-axis Gyro Stabilizer to remove shakiness and to increase stability. Using a remote controller we are able to control the pan and tilt positions of the camera.
We provide the state-of-the-art equipment operated by certified technical personnel. Our operators are highly experienced delivering services that exceeds expectations.
---
We tailor our Aerial services for your needs, whatever you need. Let us know what you're looking for and how we can help out.
---
SHENG WANG
Tel : +6012-3711 228
Email : [email protected]
AGNES
Tel : +6012-6956 228
Email : [email protected]
Area of service
Live TV Broadcast Aerial Videography
Drones Industrial Inspection, Survey
Corporate Video
Properties Advertising & Promotion
FREQUENTLY ASKED QUESTIONS
(FAQ)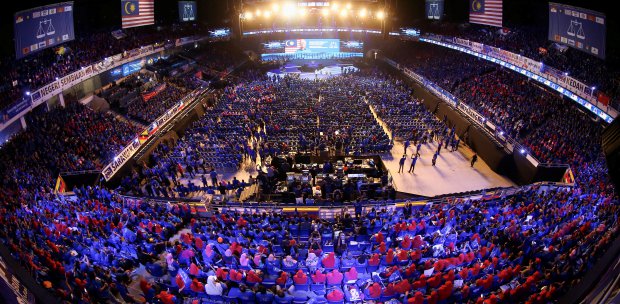 Can We Fly Indoors?
Yes. Our system is completely electric and very stable. All we need is a location with a large open unobstructed area, such as a stadium, sound stage, warehouse, sports facility, auditorium, etc.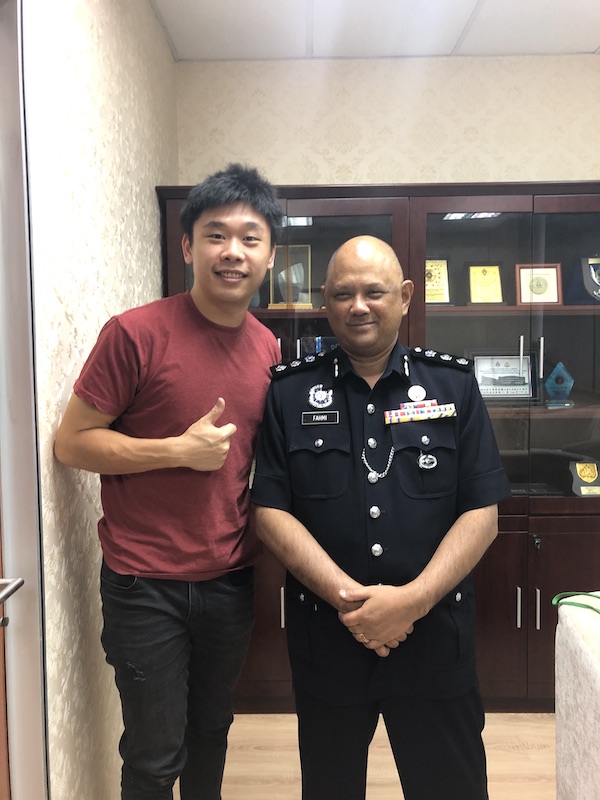 Drone Rules And Regulations In Malaysia
By Law all operator are required to get drone permit from Civil Aviation Authority of Malaysia (CAAM), Department of Survey and Mapping Malaysia (JUPEM) and Police permission, before flying drones.
We offer drone permit services also.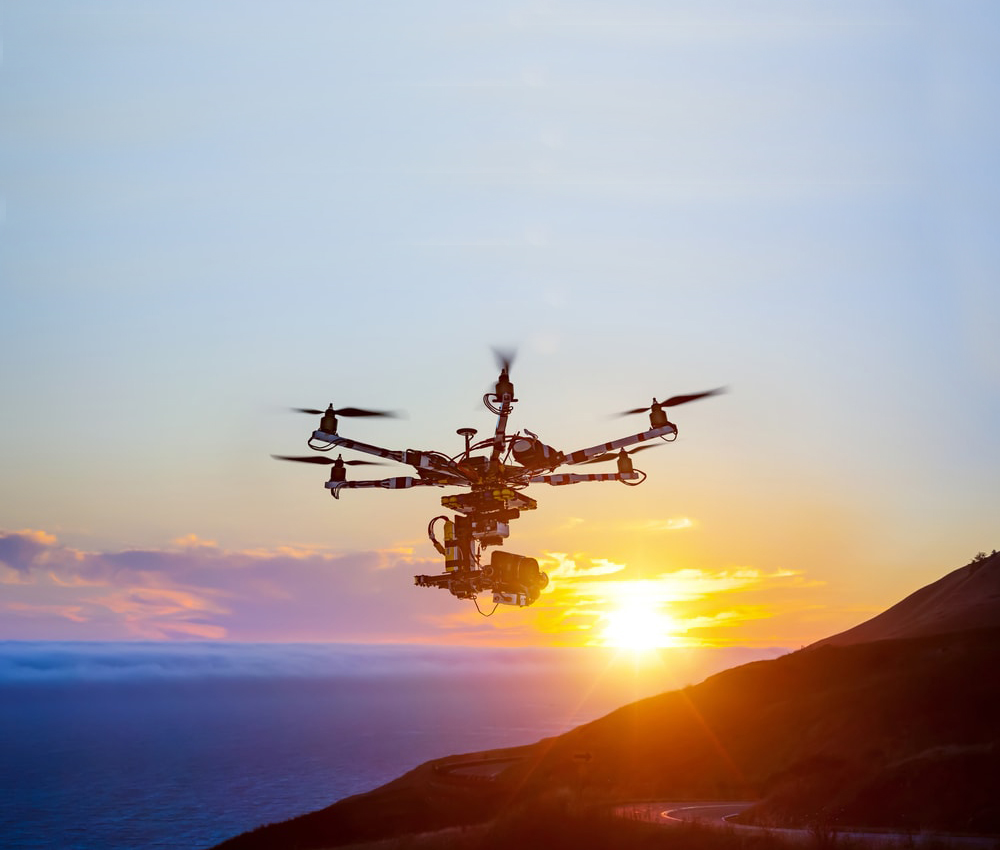 Can We Provide Aerial Videography?
Yes, we specialise in live broadcast and cinematic aerial videography.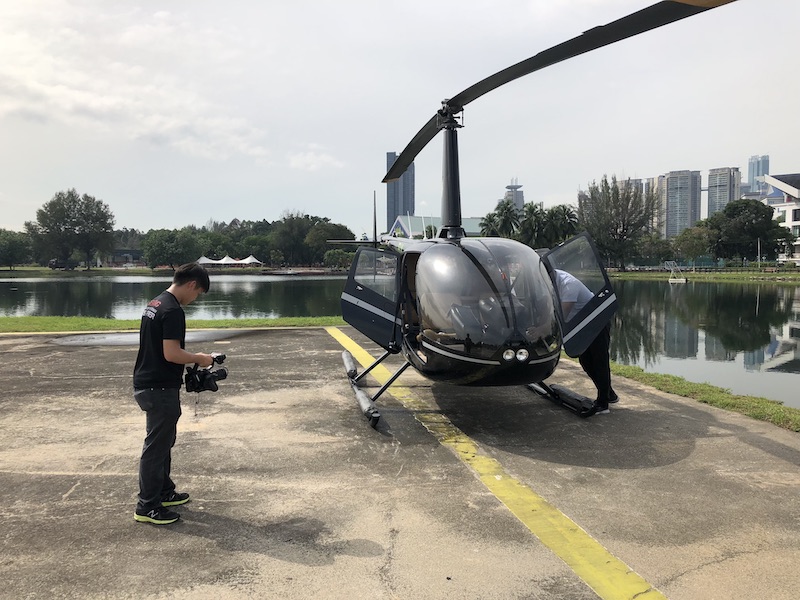 How Does A Typical Shoot Works
Our team travels to your location with all the necessary equipment. Once at location, we unload, set-up, and do all safety checks. If all systems are good to go, then we can be ready for our first flights in approximately 15 minutes.
Our team consists of three key members: a primary pilot, a remote camera operator and one individual to act as a spotter during the shoot. While the camera is airborne, a live video feed is sent to our ground-station. From here, the camera operator, as well our client(s), can see everything from the camera's perspective. Together, along-side the pilot, the group can easily communicate to one another in order to ensure the desired images are captured.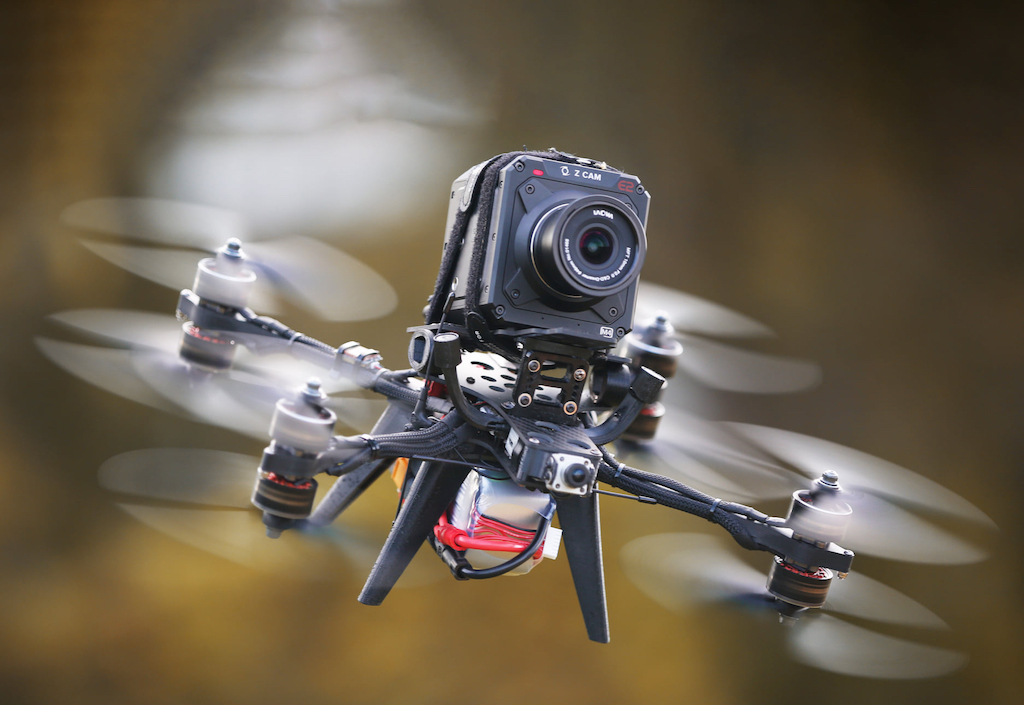 Cinematic FPV RACER DRONES
We offer stunning Cinematic FPV (First-person view) racing drone videography service both for recording and LIVE. We have a range of drone options capable of flying small 4K cameras, Go Pros and even cinema class cameras like RED's and even Alexa Mini. Our team can also custom build and engineer the right setup for any shoot. Contact us for more information.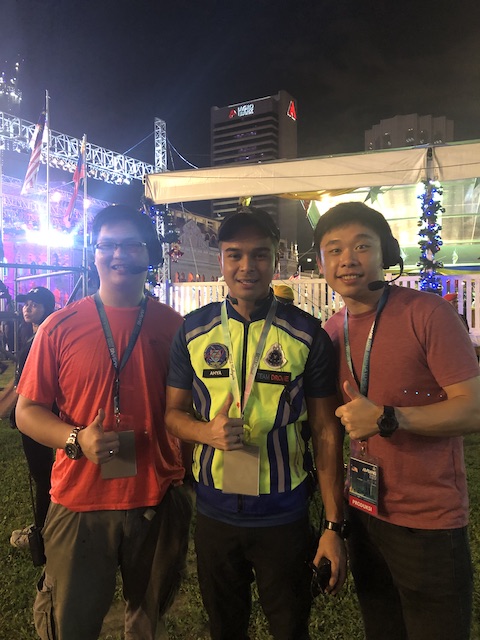 How Long Can We Fly?
Our systems are electric with typical flight times of 10 to 15 minutes, depending upon payload and weather conditions. When the battery pack is almost exhausted, we simply land the drone and replace the exhausted battery packs with a fully charged set. We have several battery packs and a portable charging station on-site to allow continual flights throughout the day.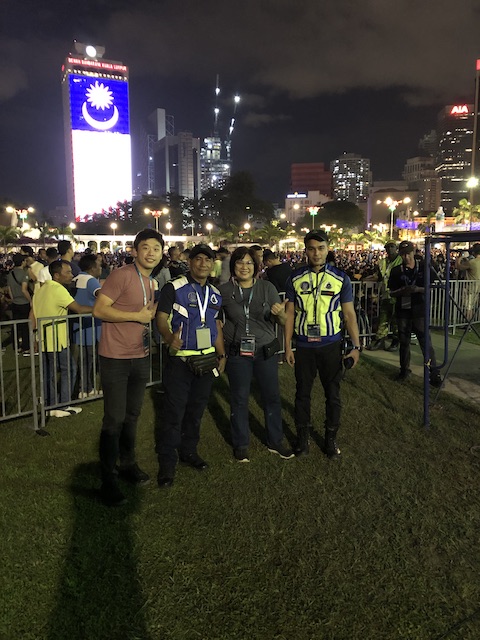 How Far Can We Fly?
Visual line-of-sight (VLOS) only; the unmanned aircraft must remain within VLOS of the remote pilot in command and the person manipulating the flight controls of the small UAS. Alternatively, the unmanned aircraft must remain within VLOS of the visual observer. At all times the small unmanned aircraft must remain close enough to the remote pilot in command and the person manipulating the flight controls of the small UAS for those people to be capable of seeing the aircraft with vision unaided by any device other than corrective lenses.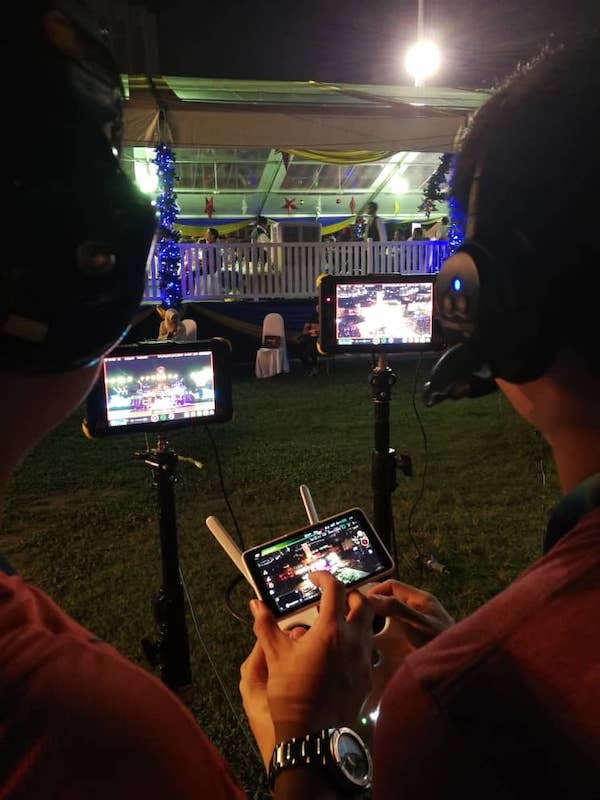 Can We Operate At Night?
Yes, we have a night sensor which allows operations at night.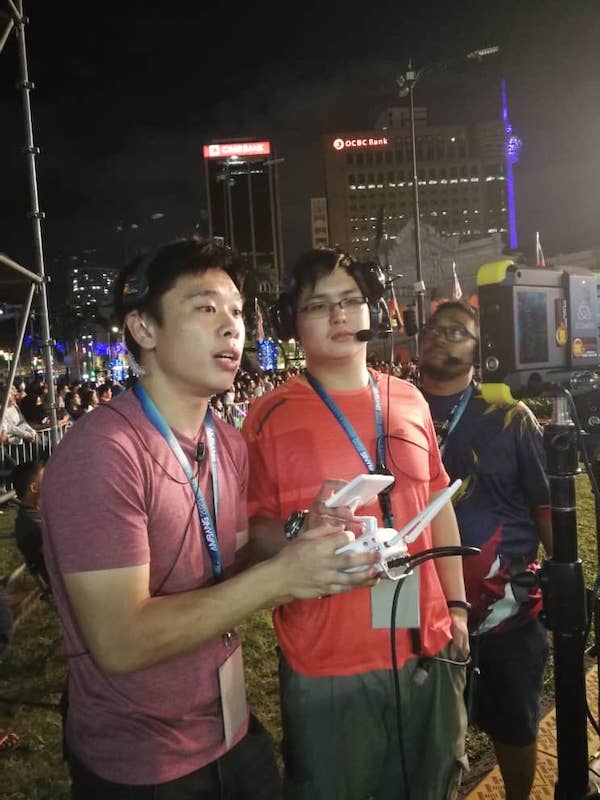 Can We Fly Anywhere In The World?
Yes. Our system is very mobile and can be easily packed up for flying. We traveled with, and operated our aerial systems all over the world.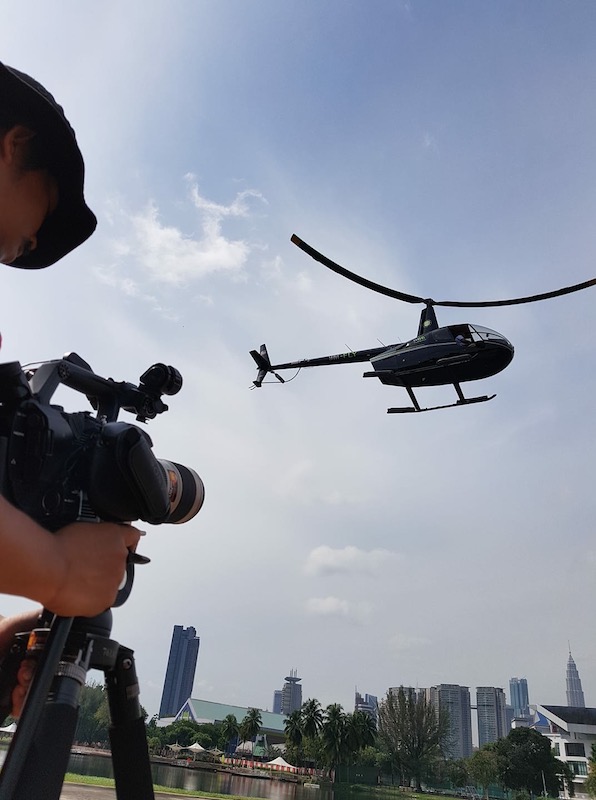 How Much Weight Can We Fly?
Unmanned aircraft must weigh less than 55 lbs. (25 kg).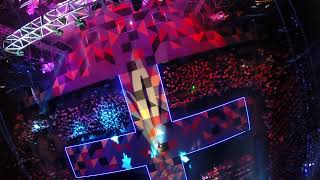 Can We Provide Still Photography?
Yes, our system is compatible with still photography.