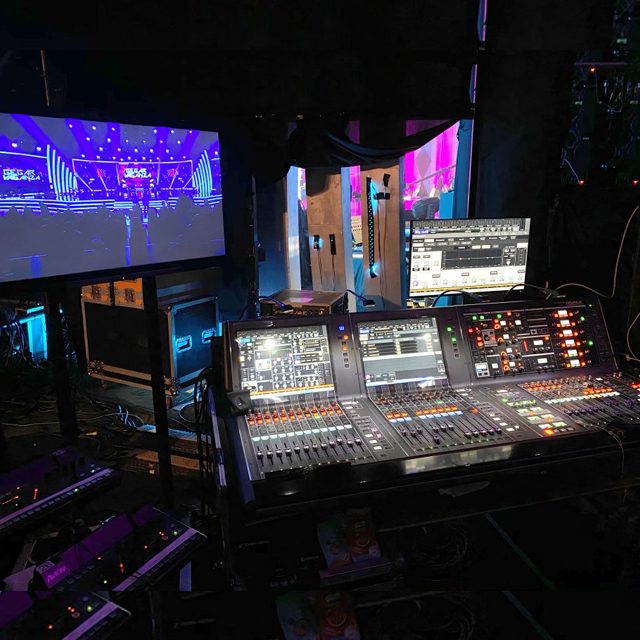 with our background and experience in both LIVE STREAMING and BROADCASTING, we offer broadcast level stability, simultaneous Multi-Platform Delivery and The Highest Quality Encoding on the web.
GET THE RIGHT EXPOSURE AND SHARE YOUR EVENT LIVE FOR THE WORLD TO WATCH!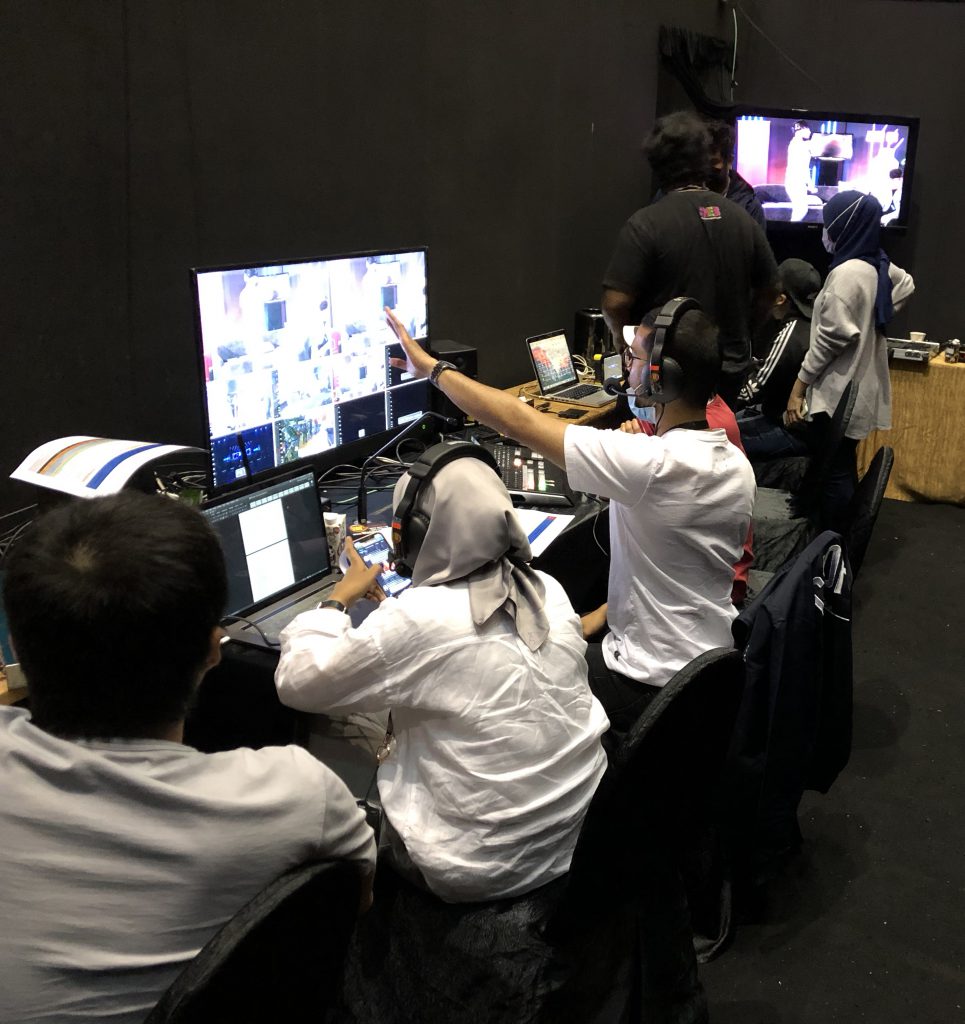 Everything you need to make your LIVE Streaming brilliant!​
WahCool LIVE is the 'next generation' in live broadcasting and video streaming that is cost effective in reaching out to a borderless geographical audience. This means of communication has unique functional advantages and is within the affordable reach of corporates, NGOs and government bodies. WahCool Live Services provide a reliable platform that meets the highest broadcast standards that will delight our clients.
WahCool Live Services enable you to broadcast and offer live streaming of special events, live product launches, private password protected video broadcast, corporate town hall meetings, conferences, live chats and just any activities worth the public attention.
WahCool Live Services empower clients to deploy the highest-quality live video broadcast across mainstream and Internet channels.
---
Portable Flyaway Kit 1
Our Flyaway MCP kit offer everything you would expect to see in high end television set-ups. Including commercial-grade vision mix, graphics, intercom, tally, multi-viewer, reference monitors and audio processing.
Cameras & Lighting
Our purpose-fit cameras and lenses ensure you get the perfectly right angle for any shots requirement. Our speciality lighting technicians will ensure that your production pops.
Live Replays, VT And Graphics Systems
We provide solutions for complex motion graphics such as live scoreboards, real-time graphics. We also offer editing of your content and real-time live replays systems for slow motion live action replays.
We also have The Capability to Broadcast to multiple online outlets
---
Like Youtube LIVE, FaceBook LIVE, Twitch, LiveStream, Ustream, Shopee LIVE and even our Private Secure Server.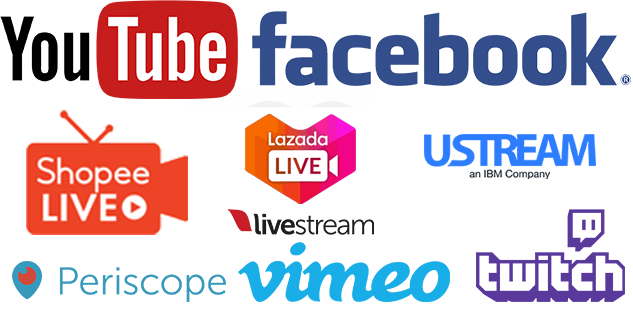 Why Live Video Broadcast/ Live Internet Streaming?
---
Get the right exposure and share your event Live for the world to watch. This is a state-of-the-art marketing strategy that will enable your organization to achieve a good return on investment, ROI. Your audience is not restricted to the seating capacity but across the borderless world. You now have the capability to reach countless international audience. Potentially, anyone with an Internet connection may watch your live video broadcast.
In this technology age, your audience is not restricted to watching your video on the computer. This Live Global broadcast can be viewed on The Ipad, Iphone, Android and even the smart plasma television. As such you can even reach your audience who is on the move. When your broadcast has ended your audience will be able to rewind, pause, play and fast-forward with just a click of a mouse. The whole concept of advertising and the dimension of reach and viewership has reached a magnitude never before imagined and its continues to grow.
When it comes to live broadcast/ live streaming it can be a pain choosing the right package for your needs. We will be more than happy to advise including providing pointers on the process and tips on the event management.
Streaming, on Mobile
We deliver your programme to just about any hardware / browser configuration, including the majority of the World's popular mobile devices
Highest HD Quality
Every transmission leaves our van or portable module at HD quality, while arriving at the end point at the appropriate quality for the viewer.
Live Social Media Streaming
Leverage the power of social media to reach new audiences, and engage existing viewers.
Moderated Chat
Instant, and personal: engage your viewers with a (moderated) chat – and display the interactions as part of the stream.
What Makes WahCool LIVE Stream Special?
Live-stream is a modern age, impactful and cost effective media increasingly being used by market and customer centric organisations to engage with their customers and stakeholders to create extraordinary experiences.
---
The broadcast can be from multiple locations in different geographies and can be made interactive. Live-stream overcomes the limitations of venue and can be targeted specifically at different social media and device users.
Live-stream provides the excitement of being part of the event, highly effective in creating brand loyalty. This media optimises on the benefit of retaining the viewership attention over an extended period of time. You are able to create and broadcast contents of your choice at any time of the day. The interactive feature allows for real-time participation and feedback of information absent in one-way communication.
Typically, Live-streams are used in corporate, religious, sports, social and political events like product launches, inaugural ceremonies, sports carnival, religious festivals, opening and closing ceremonies or important events, competitions, political meetings, Annual activities and many other significant activities. Live-stream has emerged to be in the agenda of many promotional programs.
WahCool Networks is a pioneer in Live-streams. We have worked with discerning clients and have all the time delivered beyond expectations. We understand clients needs and have stretched our expertise to deliver top rated broadcast using available technologies match with our creative problem solving abilities and the passion to delight clients.
Has Enabled Us To Overcome The Numerous Problems With Live-Streams Including
buffering video, connection lost and even drop frame cause by internet instability and reliabilities. This frustrates viewers who may stop watching the broadcast giving a high audience drop out rate. We possess powerful encoder, decoder, servers and other hardware to minimise if not eliminate such issues. Our intelligent server system that uses sophisticated algorithm is able to package and distribute your data to multiple networks and combine the data into a final video output. In essence, where the internet connection is not stable our system is able generate the required quality video output for broadcast.
We are able to distribute to multiple channels simultaneously, streaming to different Facebook users or Facebook page account, Youtube channel, live stream, CDN or even our private server with encrypted password access.
We are able to seamlessly cut from one camera angle to another, video playback or slow-motion replay with our Multiple Camera Production setup by deploying cameras around your venue to give your viewer different perspectives and angle of the event. This is similar to how you see the TV station does their live broadcast of concert, award show, speeches, product launches and also sport coverage. Our years of experience in Live-streams places us miles ahead of any other service providers.
HD Real-Time Two-Way
---

If you like to include more interactivity, we can intergrade a two-way communication where two different locations would be able to talk to each other and in real time and on live broadcast. This works great if you are trying to feature another content at another location.
We Are Also Now Offering Live Streaming For VR 360 Video!
---

with Multi-Cast live streaming support for both Youtube live and Facebook live.
---
Read more article relating to Live Streaming