Where Should I Live Stream?
There are a limitless number of destinations for your live stream, including your own website, Facebook Live, YouTube Live, and Periscope (Twitter), and CDN.
Nowadays, live-streaming has become a lifestyle permeating every aspect of life. Research shows that audiences spend 3x more time watching live streaming video on average. It's the prime time for live streaming, and if you miss the boat, you could be missing out on huge traffic numbers and the ability to create customer loyalty. Tons of social media platforms are starting to integrate live streaming, making it even easier to reach customers.
What Live Streaming Platforms You Should Use?
Of all of the streaming platforms, Facebook Live is the most popular because of its social power. When you already have a large audience on Facebook, you may find Facebook Live an important destination for your live streams because of its potential for high viewership.
This platform allows users to share content on Facebook as per the taste of friends and followers. People love to live stream on this platform from their profiles, pages as well as from public figures. The best part is that you will be able to interact with potential viewers on a real-time basis.
When you think about video on the internet, YouTube is the biggest name in the industry. With over 1 billion unique viewers each month, the platform is an effective space for sharing your digital video content.
YouTube Live assists users to broadcast their content on a real-time basis via the YouTube channel. This platform is designed with impressive analytics and it offers incredible services like chats, tools as well as an interactive platform for communication.
Your own site is the place where you can best serve your viewers with your brand and your resources.
It is a popular live streaming platform as well as an on-demand video platform that assists users to watch anything they like directly from their console and PC. It provides access to all-powerful platforms for the fastest live streaming.
Periscope is the platform of choice for Twitter. Periscope is increasingly more natively integrated with Twitter— it's now essentially "Twitter Live," even though it still maintains its own platform separate from the Twitter-sphere. Many organizations with active Twitter accounts can benefit from streaming live video to that destination.
---
There are many other places you may want to send your live stream. Each one of those comes with its unique advantages and disadvantages. You don't need to stream to every destination. If you don't have a YouTube audience already, it's probably not worth your time to manage a stream there. Pick a few spots that work for you and focus on growing your audience in those places.
Simulcasting (Streaming To Multiple Destinations)
Simulcasting is the name for live streaming to multiple destinations—your website, Facebook Live, Youtube Live—simultaneously.
Multi-destination streaming a great way for organizations to grow their audiences. If you aren't sending your broadcast to various platforms, you're missing out on viewership.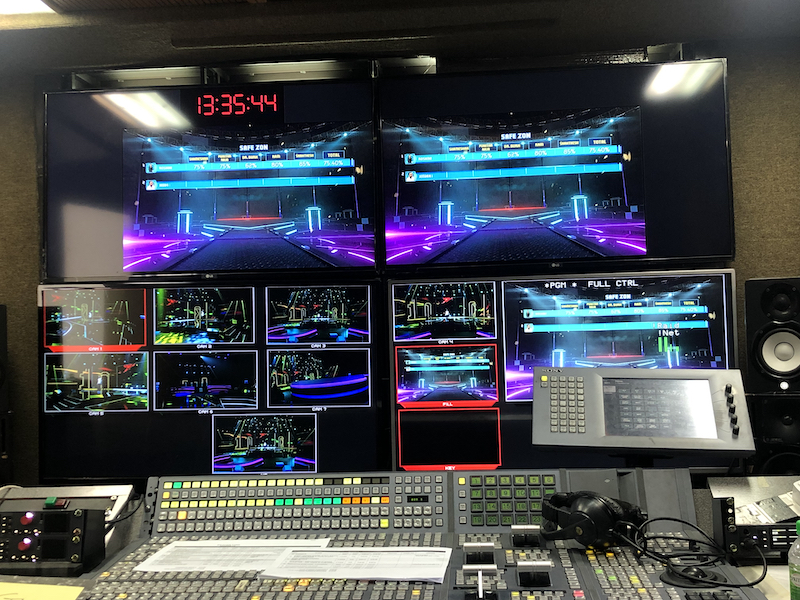 Need help to make your Live Streaming run smoothly?
We specialise in LIVE streaming
Find out more how we can HELP YOU!